View of the Montenvers and the Mer de Glace by François-Edme RICOIS
View of the Montenvers and the Mer de Glace
Painting by François-Edme RICOIS
Image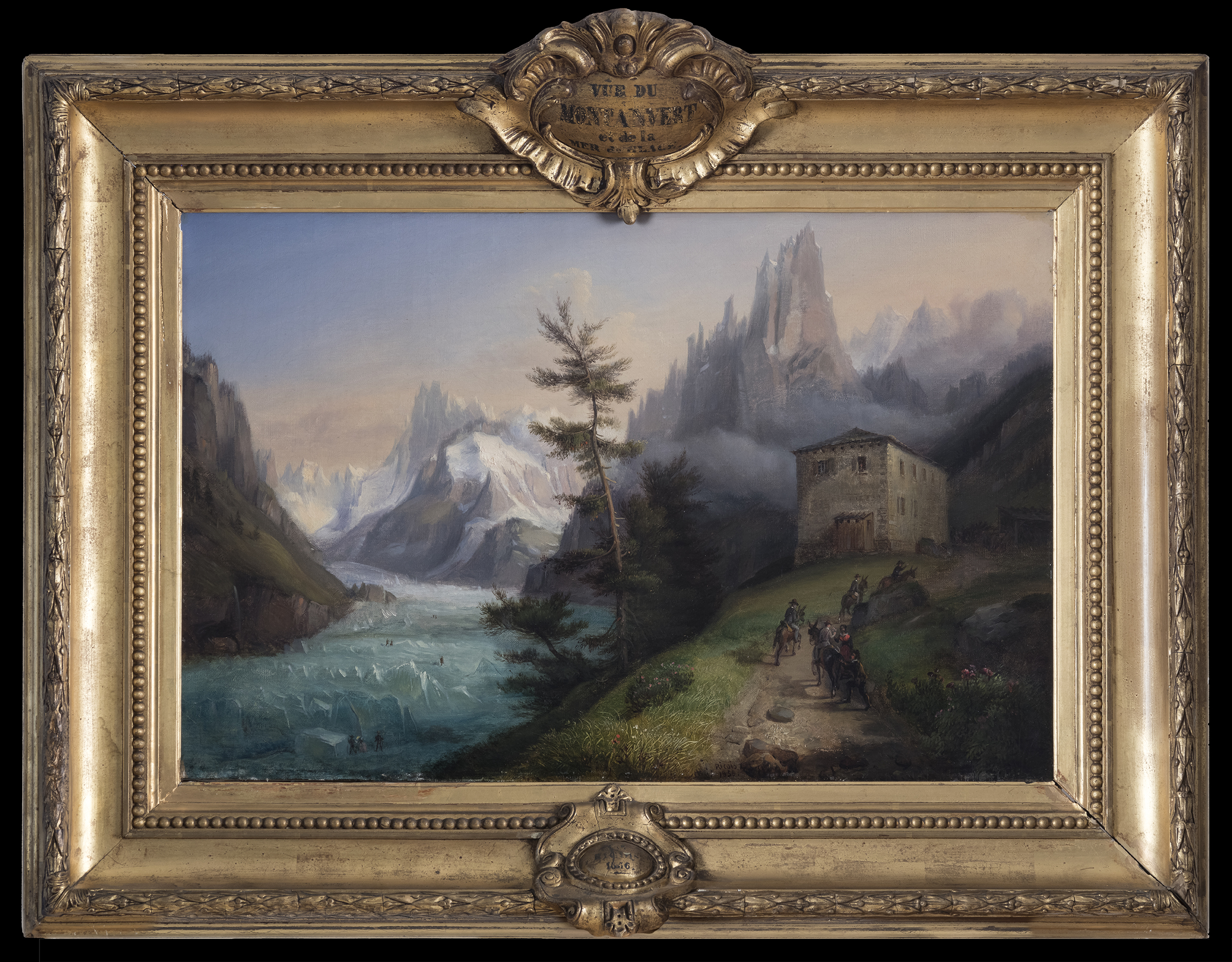 Zoom
François-Edme RICOIS (1795-1881)
He was a french landscape artist of the 19th century. His pieces were significant and were exhibited at the Salon for more than 60 years. Between 1863 and 1874, he presented 5 canvas' representing Chamonix and the mont Blanc but the piece archived at the museum does not seem to be part of this collection.
The Montenvers ; La Mer de Glace
It represents the Montenvers, the first tourist spot in the Chamonix valley, known since the mid 18th century thanks to the descriptions of the first English and Swiss travelers. Ricois created this composition around two spaces, separated by a large central tree which created a vertical line and separates the painting into two. On the right, the painter represents the Hotel du Montenvers, built in 1840, to which approach four travelers mounted on mules. On the left the Mer de Glass disappears towards the back of the painting, towards the snow-capped mountains in the distance. The composition balanced the poetic and warm style of Ricois offers an original representation of this place, yet it has been represented many times by artists of the 19th century.
Numéro d'inventaire : AG.827